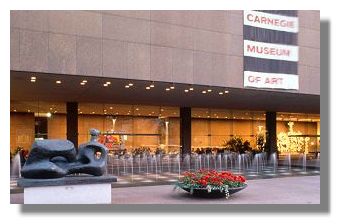 Has your life been touched by the arts? Whether you enjoy music, the theater, dance or a casual afternoon perusing masterpieces in the Carnegie Museum of Art, your enjoyment of these activities has been supported by tax dollars. From the Citizens for the Arts —
The outlook for state funding for the arts has taken a dramatic and significant turn for the worse. Your immediate efforts are needed.

Senate Bill 850, that eliminates all funding for the arts and the Pennsylvania Council on the Arts, is back under consideration.

The proposed budget in SB 850 would need to be reduced by an additional $1.7 billion to balance the budget.

Join us and tell your friends about the upcoming Arts Rally at the Capitol on Tuesday, July 14 at 11 am in the Rotunda of the Main Capitol. Your presence will make a powerful statement of support for the arts. For more information, go to the Citizens for the Arts.